A year-long series of publications dedicated to Maine Lighthouses.
Each issue of Maine Lights Today blends beautiful photography, creative imagery and fascinating stories of our lighthouse past and present. These collectible publications bring together a mix of in-depth articles and photo essays that are intertwined with the insightful sentiments of keepers, authors, poets and travel writers.
Journey through the splendid natural environments and unsurpassed beauty that embraces Maine's lighthouses from Kittery to Calais. Gain a sense of place with the lights, as well as enjoy the thrill of changing seasons and the drama of stormy weather.
Available in Print or Digital Editions!
Hold Maine Lights Today Magazine in your hands! Our desire is to provide a print edition that gives readers an extraordinary experience. Each issue is perfect bound and features a gloss cover with heavy-weight gloss paper stock inside. It feels like you are getting a new lighthouse coffee table book every month!
List of Issues…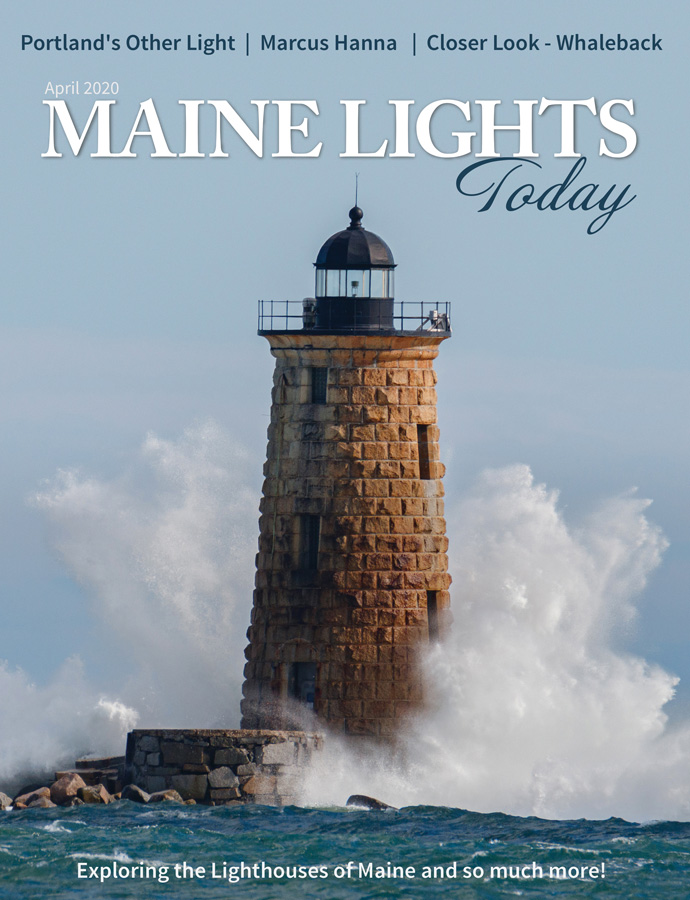 April 2020 Issue
Latest Edition!