Matinicus Rock Light Poem
The following poem about Matinicus Rock Light was written by Hilda Thompson of Damariscotta, Maine, and appeared in the January 23, 1939 edition of the Rockland Courier Gazette…
Twenty miles from the mainland
There is situated a clump of rocks,
Known to every fisherman around,
As a place where loneliness docks.
 
On this lonely little isle
A lighthouse station stands,
Where sometimes waves lash very high
As if at God's commands.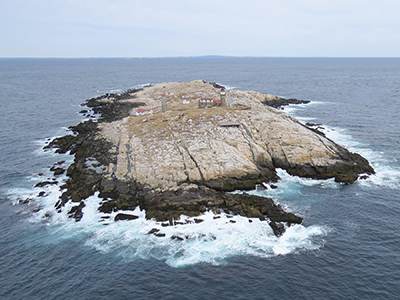 Two towers reach into the sky,
Although not both in use.
They stand like lonely sentinels
Where the birds delight to roost.
 
On foggy days and snowy days,
The fog horn sounds its blast
To warn the boats that are hidden from view
To be careful when they pass.
The Stonehouse and Covered Way
Have stood there very long.
Through snow and wind and water
They have weathered many storms.
 
The medricks and sea parrots
Come in scores to build their nests,
In every crack and crevice
One can see their eggs at rest.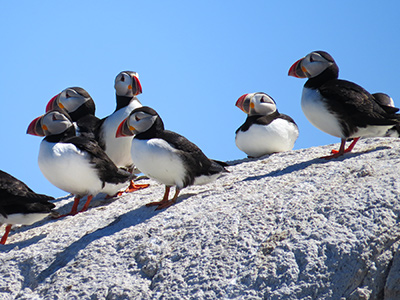 The lighthouse tender, Ilex,
And the Hibiscus, too,
Are always welcome visitors
To the light station and its crew.
 
To the keepers and their families,
"The Rock" is a lonesome place.
But the friendly gleam of the lighthouse
Has brightened many a fisherman's face.