Ride Upon the Shoulders of the Wind to Halfway Rock Light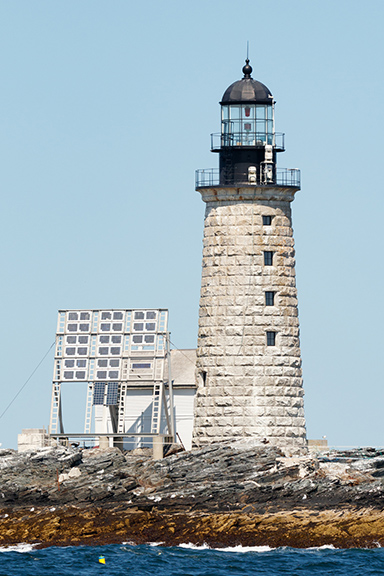 For many lighthouse enthusiasts and aficionados of maritime history, Halfway Rock has long proven to be one of Maine's most elusive sentinels to view up close. The 1871 beacon is situated on a barren ledge between Cape Small and Cape Elizabeth in Casco Bay and is one of the often romanticized wave-swept lights along the Maine coast. However, charters that include Halfway Rock during a lighthouse tour are quite rare.
Just when you think your quest to see this rugged sentinel may possibly go unrealized, the winds of fortune fill the sails of a unique opportunity in the form of the beautiful 70-foot schooner Alert, owned and operated by TEVAKE Sailing Charters from Bailey Island.
The schooner Alert, which is captained by Bethany and Perry McNelly-Davis, departs from Cooks Lobster House on Bailey Island for a sail around Halfway Rock Lighthouse two Sundays a month from June through September.
In a word, the sail is nothing short of exhilarating!
Not only do passengers have a chance to admire the 76-foot Halfway Rock Lighthouse up close on a sailing adventure with the schooner Alert, they are also treated to wonderful sights of marine life, seabirds, beautiful coastal scenery as well as one very old and intriguing monument on Little Mark Island that has traditionally served as a navigational daybeacon and shipwreck refuge.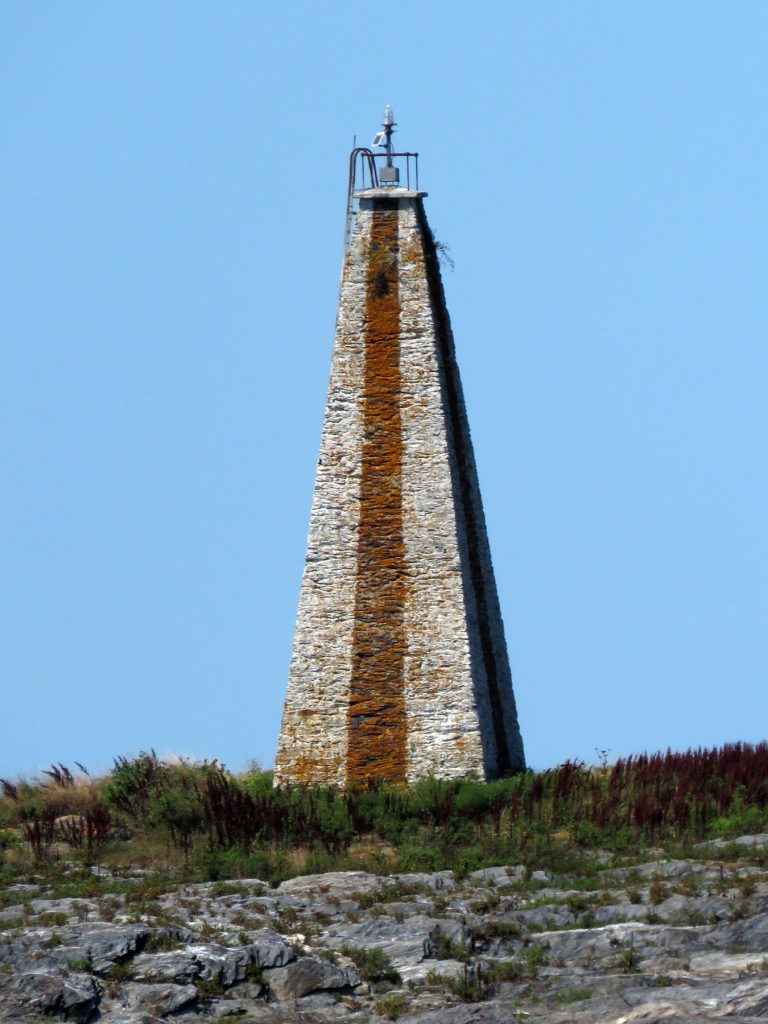 The sixteen mile roundtrip sail spans four hours of real time – and with a little imagination, it goes back in time over a century and a half to the golden age of sail when schooners and lighthouses were kings. The combination accounts for much more than simply a lighthouse cruise – it is a fascinating chance to let your spirit set sail to a different time and place.
Writer and poet Robert Peter Tristram Coffin recounted childhood memories of Halfway Rock Lighthouse in the volume Yankee Coast (1946), saying, "It was always there. When I turned my head on my pillow as a child, in my little bedroom under the giant elm, in our sea-captain's house in Penneville, I could see it blinking away out at the head of Casco Bay. The light on the sea…"
Halfway Rock Lighthouse – "the light on the sea," need not be viewed distantly from land only. Make it a point to set sail with the schooner Alert and the windjammer's hospitable crew as they journey offshore for adventure untold around Halfway Rock and back!
For more information about the schooner Alert and their trips to Halfway Rock Lighthouse, visit:
http://seaescapecottages.com/portfolio-item/schooner-alert-windjammer-cruises/