Lighthouses from a Distance
A lighthouse admired from any distance is akin to delving into a book and absorbing every page and chapter synchronously. For the plot of the lighthouse story is steeped in seaborne triumphs and tragedies, passion and solitariness, and acumen and mystery.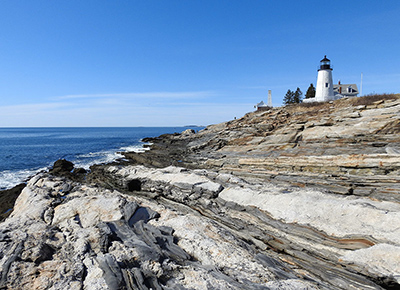 Such realities and emotions are interwoven within lighthouse duty and have been enumerated by time's turning into the assembled stories we cherish today. Only when we stand back from these coastal guardians do they reveal the abstruse. The expanse permits the past and present to be observed differently, and within this breadth, discerned as one continuous narrative.
So immerse yourself in the pages of this romantic tome. Be sure to follow its protracted story line through the etchings long-established upon the abiding berms of each sentinel. And experience the lighthouse story cover to cover all at once – and over and over. For it still shines, and always will!