Consider the Lighthouse
Is it possible for something inanimate to possess the esteemed traits of selflessness and humility? If, in our quest to arrive at a fitting resolution to this abstruse query, we must first be willing to stretch the limits of customary rationale.
Consider the lighthouse for a moment.
Lighthouses have long aided mariners and saved the lives of countless others. How many you might say? Truth be told, it is impossible to know – and the lighthouse isn't telling. For there is no need when a guardian's watch has no end and its service is granted unconditionally. Besides, such evidence rides upon the gleams of a lighthouse into the far reaches of night, and no mortal can ever grasp or quantify this intrinsic value.
Ponder the debate further and we discover that lighthouses also share messages of hope, bundles of abounding joy and inspiration aplenty to all who seek to linger and reflect in their presence.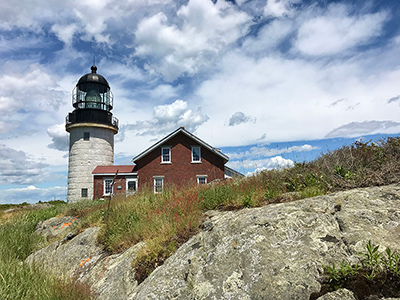 Step beyond logic and we begin to understand that associating any possible traits of selflessness and humility with lighthouses seems to be intertwined evermore with the keepers and their families who faithfully tended their beacons. The heart will attest to the fact that this benevolent human spirit of the keepers – the finest found in searches high and low, still somehow embodies lighthouses in ways that defy comprehension.
In the end, maybe the question is a rhetorical one. For the concept of a lighthouse possessing such traits will not be resolved by conventional reason. Nor can reason dismiss the mystery either. If lighthouses do not possess selflessness and humility, then they certainly exemplify such notions through the enduring spirit of their keepers – and because they still shine bright!