Climb to the Top During Maine Open Lighthouse Day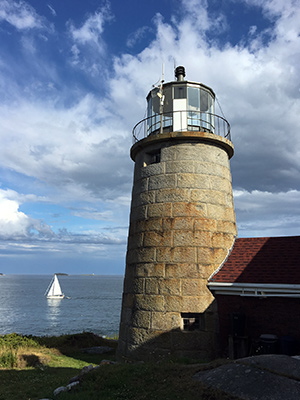 Maine's lighthouses have a long and fascinating history as guardians of a rugged and unforgiving coastline. For over two centuries, these sentinels have stood strong against raging storms, remained vigilant through the black of night and bellowed audible warnings when impenetrable fog obscured their guiding lights. Throughout this span of time, the lighthouses of Maine – and their keepers and families, received the admiration and appreciation of countless thousands who benefited from such unfailing benevolence.
This rich history and gold-standard dedication is a large part of what Maine Open Lighthouse Day shines a bright light upon. The popular annual event, sponsored by the United States Coast Guard, the Maine Office of Tourism and the American Lighthouse Foundation, attracts between 15,000 to 18,000 visitors each year and offers the general public the rare opportunity to walk in the steps of the bygone keepers by climbing to the top of about two dozen historic Maine lights.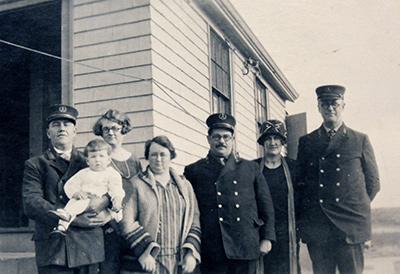 The event is the largest effort of its kind in the United States. Participating lighthouses are open on Saturday, September 14, 2019 from 9 a.m. to 3 p.m., unless otherwise noted. During Maine Open Lighthouse Day, admission to all lighthouses, and their associated educational tours, is free. Some parking and transportation costs to lighthouses are additional.
In addition to celebrating our lighthouse heritage, Maine Open Lighthouse Day also focuses on sharing with visitors the Coast Guard's rich lightkeeping heritage (1939 to present), the importance of preserving these iconic beacons for future generations and the alluring beauty and charm that embraces every nook and cranny of Maine's coastal communities.
"There is nothing that moves the imagination like a lighthouse."

– Samuel Adams Drake
Samuel Adams Drake once said, "There is nothing that moves the imagination like a lighthouse." No truer words have been spoken. In fact, it seems the public's fascination with lighthouses grows stronger with the passage of time.
For these reasons and so many more, Maine residents and visitors look forward to one special day on the calendar each year – the second Saturday in September when around two dozen coastal sentinels open their doors and invite the general public to experience the past, present and future of Maine's lighthouses.
With such a wide-ranging history and appeal, memories-in-the-making are never in short supply during Maine Open Lighthouse Day. Photogenic sentinels and sparkling seascapes beckon the visitor at every turn, but so too does the longstanding tradition of keeping a good light.
For though Maine's lighthouses punctuate a rocky coastline with unsurpassed elegance and grace, their commissioned duty to serve as guardians of the sea – even in this day and age of automation, remains unchanged. May their guiding lights continue to safeguard those at sea – and point the way to Maine's tomorrows!
Learn more about this event by visiting:
www.lighthousefoundation.org/maine-open-lighthouse-day/
Participating Lighthouses…